About Us
Padmashree Institute of Management and Sciences, popularly known as "PIMS" made a humble start in the year 2000.

The motto of PIMS is imparting quality education, to inculcate scientific temper and ethical values among its students.

PIMS is NAAC "A++" accredited.

The Institute is focused on research and development of life sciences in general and Nutraceuticals, Food Processing and Biotechnology in particular.

Now the institute accelerated its expansion in establishing new courses of scientific and global importance.

With able governance and leadership and within the value framework, the college has achieved a ranking among the top 20 biotech schools in India.
---
Recognition and Affiliation
· Recognised by Govt. of Karnataka.
· Affiliated to Bangalore University, Permanent affiliation.
· AICTE and NAAC accredited with B grade.
· U/s 2(f) & 12(B) of UGC Act, 1956.
· Recognised as Research Centre.
· BTFS, BiSEP GoK & DBT, GOI (one among 18 institutions).
· DDU - KAUSHAL KENDRA UGC (one among 60 All over India).
· Accreditation National Skill Development Council, GOK.
· Atal Community Innovation Centre – NITI Ayog, New Delhi.
Campus Life
· Sprawling 35 acres wi-fi enabled campus
· Digital Library, UGC Inflibnet and Delnet Facility
· State of the art laboratory infrastructure
· ICT enabled seminar halls
· Language Labs
· Sports and Gymnasium
· Hostels and Guest rooms
· Health Care
· Free Transportation
Academic Life:
· Student research projects
· Exposure to live industry and Govt. sponsored research projects
· Publications by students and faculty
· 100% internship and placement assistance
· Scholarships for mentorious students
· Job oriented add on courses
· Institutuional and Industry mentorship
---
"Our mission, vision, and core values are demonstrated and reiterated time and again through all our actions and words."
Dr. C.N. Ashwath Narayan
Founder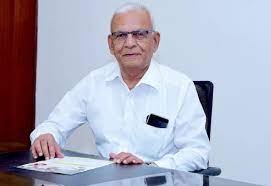 Padmashree Group of Institutions is known for quality education, with students from India and abroad excelling academically and earning accolades worldwide.
T.K. Narayanappa
Managing trustee
PIMS inspiring campus fosters academic excellence and encourages students to excel in all activities, offering innovative courses to meet societal and industry needs, ensuring equal opportunities for students in the job market.

Mr. Satish
Chairman
---
Principal's Desk
The institution is driven by a visionary management and dedicated educators, promoting value-based education and striving for excellence in various academic and developmental pursuits.
Dr. Anuradha M
Principal & Research Head, PIMS
Director-DDU Kaushal Kendra, Atal Community Incubation Center
https://www.pims.org.in/storage/files/4/Faculty profile/Dr Anuradha M..pdf

---